We can handle the repairs for your garage door and its parts.
A broken garage door can cause issues in the way of security for the home and comfort for storing your car. Sometimes your garage door might not be working properly because the garage door opener has a faulty connection, the springs are busted, or one of the many moving parts are malfunctioning. With so many possibilities, it can be difficulty to identify the cause of the issue, but we at Copper Top Garage Doors are here to offer our expertise with our garage door repairs.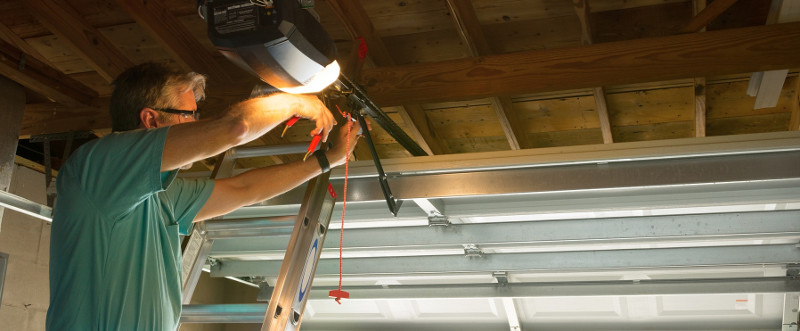 When you notice an issue with your garage door and call for repairs, you can rely on us to respond quickly and perform the necessary garage door repairs as efficiently and effectively as possible. We will first take a close look at your door and the many components to accurately identify the part that is causing the issue. That way we can most effectively solve the problem and replace any of the parts necessary to getting your garage back to working condition.
We understand the importance of having access to your garage through the door on a regular basis. That's why we offer same-day garage door repairs that are available even on the weekends or in the evenings with no extra charges. No more waiting for days or weeks to use your garage door again. We will respond as quickly as possible. We have been servicing garage doors in the Lakewood Ranch, Florida area for over a decade and have the expertise to match. We can handle any repair you may need for your garage door, no matter the faulty part. Or level of difficulty.
I see why this company gets all the 5-star reviews.
"I did my search via Google to find a trusted and well-known company to call and have my garage fixed because one of the springs broke. I'm not a person who usually do stars rating and all that, but I see why this company gets all the 5-star reviews as compared to other companies. Thomas was super professional. He's also super nice, and he tells you exactly what needs to be fixed, and he doesn't overcharged like others. Overall, Thomas was super quick, and he got everything done in less than 30 minutes."
★★★★★ Matt H, Google Review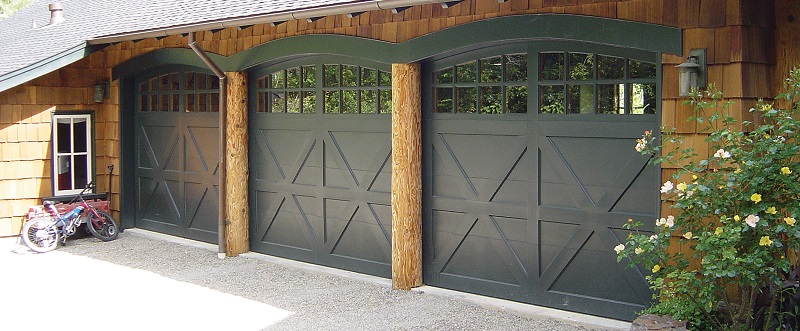 Garage Doors
We won't press you with sales gimmicks while you select the garage doors that work best for you.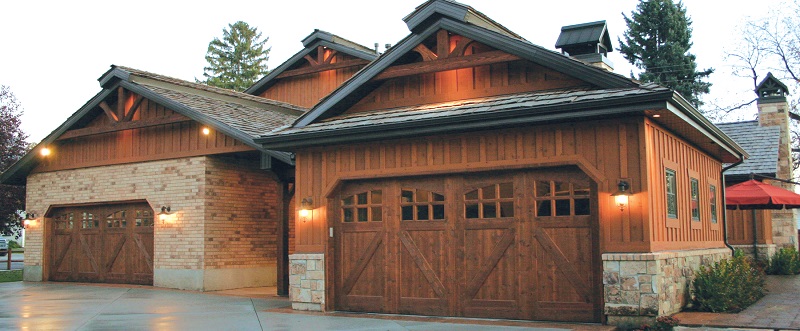 Garage Door Services
We offer comprehensive garage door services to help you repair, replace, and maintain your doors.
Garage Door Parts
We can supply the garage door parts you need to get your doors back on track.
Learn More About How Our Pros Do Garage Door Repairs
Allow us to provide the garage door repair you need any time you need it. Give us a call today to schedule our services.
---
At Copper Top Garage Doors, we offer garage door repair services in Riverview, Tampa Bay, Sun City Center, Lithia, Brandon, Plant City, Wimauma, Carrollwood, Northdale, Town 'n' Country, Seffner, Fish Hawk, Tampa, Apollo Beach, Lakewood Ranch, and Valrico, Florida.
Why choose Copper Top Garage Doors?
At Copper Top Garage Doors, we are here to provide solutions when you need to take a proactive approach to repairing or replacing your garage doors at your home. We know your garage doors are an integral part of your home's security, safety, and aesthetic appearance. Whether you are completing a home remodeling project, are fed up with broken garage door parts, want to protect your home from wind and hurricanes, or simply need new garage door installation, you'll find our team ready and equipped to offer the garage door services you need.
Check out what some of our customers have said about our garage door repairs and other services.
New Garage Doors Make Your Home Safer and Boost Curb Appeal
3 Tips to Help You Avoid Costly Repairs in the Future
Similar Services We Offer: