We can handle the repairs for your garage door and its parts.
A broken garage door can cause issues in the way of security for the home and comfort for storing your car. Sometimes your garage door might not be working properly because the garage door opener has a faulty connection, the springs are busted, or one of the many moving parts are malfunctioning. With so many possibilities, it can be difficulty to identify the cause of the issue, but we at Copper Top Garage Doors are here to offer our expertise with our garage door repairs.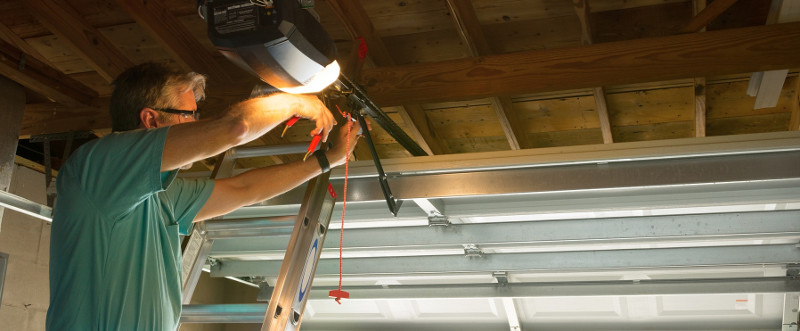 When you notice an issue with your garage door and call for repairs, you can rely on us to respond quickly and perform the necessary garage door repairs as efficiently and effectively as possible. We will first take a close look at your door and the many components to accurately identify the part that is causing the issue. That way we can most effectively solve the problem and replace any of the parts necessary to getting your garage back to working condition.
We understand the importance of having access to your garage through the door on a regular basis. That's why we offer same-day garage door repairs that are available even on the weekends or in the evenings with no extra charges. No more waiting for days or weeks to use your garage door again. We will respond as quickly as possible. We have been servicing garage doors in the Lakewood Ranch, Florida area for over a decade and have the expertise to match. We can handle any repair you may need for your garage door, no matter the faulty part. Or level of difficulty.
I see why this company gets all the 5-star reviews.
"I did my search via Google to find a trusted and well-known company to call and have my garage fixed because one of the springs broke. I'm not a person who usually do stars rating and all that, but I see why this company gets all the 5-star reviews as compared to other companies. Thomas was super professional. He's also super nice, and he tells you exactly what needs to be fixed, and he doesn't overcharged like others. Overall, Thomas was super quick, and he got everything done in less than 30 minutes."
★★★★★ Matt H, Google Review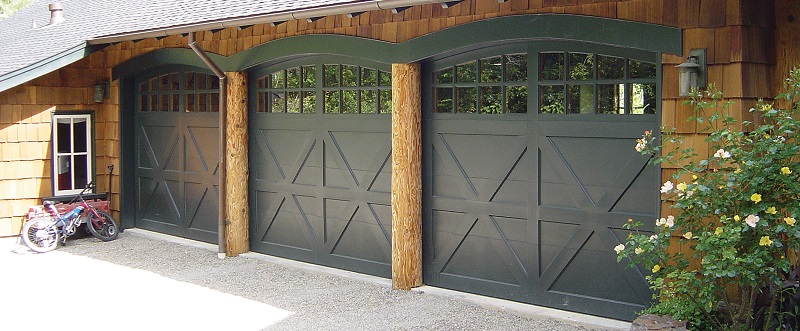 Garage Doors
We won't press you with sales gimmicks while you select the garage doors that work best for you.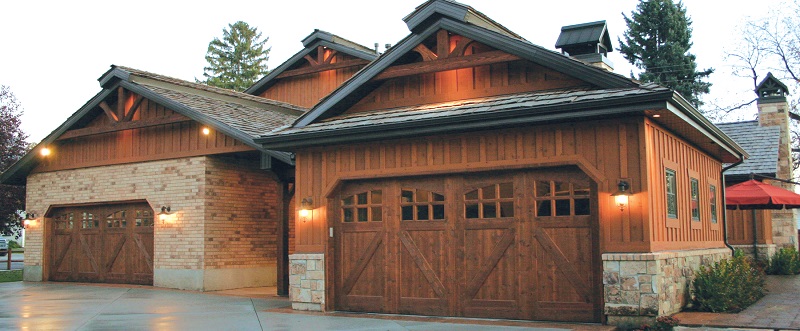 Garage Door Services
We offer comprehensive garage door services to help you repair, replace, and maintain your doors.
Garage Door Parts
We can supply the garage door parts you need to get your doors back on track.
Learn More About How Our Pros Do Garage Door Repairs
Allow us to provide the garage door repair you need any time you need it. Give us a call today to schedule our services.
---
At Copper Top Garage Doors, we offer garage door repair services in Riverview, Tampa Bay, Sun City Center, Lithia, Brandon, Plant City, Wimauma, Carrollwood, Northdale, Town 'n' Country, Seffner, Tampa, Lakewood Ranch, and Valrico, Florida.
Why choose Copper Top Garage Doors?
At Copper Top Garage Doors, we are here to provide solutions when you need to take a proactive approach to repairing or replacing your garage doors at your home. We know your garage doors are an integral part of your home's security, safety, and aesthetic appearance. Whether you are completing a home remodeling project, are fed up with broken garage door parts, want to protect your home from wind and hurricanes, or simply need new garage door installation, you'll find our team ready and equipped to offer the garage door services you need.
Check out what some of our customers have said about our garage door repairs and other services.
Called Copper Top because I had an old garage opener that went out. They came out and let me know my options for replacing it. They were immediately available to come back out for install and did an amazing job. Also gave me a great lesson on all features and how to use it. Would definitely recommend them to anyone, very personable.

Integrity comes first with this business. I had another company come and take a look at the issue I had and crooked business put the wrong sensors in and on top of that wanted me to replace the whole unit. I called Copper Top Garage and he was transparent and told me what the issue was and told me I didn't have to replace the whole thing! Just the wrong sensors. Thank you! I highly recommend this local company!

Chappie M.
19:01 15 Mar 23
They got us on the schedule and came out within days of us calling. Thomas provided excellent service. He was very professional, knowledgeable and informative. We will definitely be calling Copper Top for additional repairs that were recommended when the time comes.

Shannon Breher
21:54 14 Mar 23
Very honest and trustworthy company was a pleasure dealing with them

Tonda Sanders
20:37 02 Mar 23
This is a premier company. Tom puts his clients first from start to finish. He helped us pick the best door for "our" needs then expertly installed it. He even went to bat for us, getting us a new door when the first was found to be defective.

Chris Ponticelli
17:02 28 Jan 23
I called and talked to Thomas yesterday evening (the 19th) when the springs of our garage door opener broke, and he gave me an appointment for this afternoon. He showed up on time, very knowledgeable and promptly proceeded to install the new springs and got our garage door working again... I was very impress with his quick service and friendly attitude. I highly recommend his services.

Miriam Trotter
18:19 06 Jan 23
Installed my new garage door opener fast. Very professional and knowledgeable. I'll keep them in mind if I or anyone else need more garage work done in the future.

Had an emergency this late afternoon, a day before the hurricane. Out of 5 companies I called, Copper Top was the only one willing to swing by and help me with my garage door. Thomas had it repaired in no time, even giving me tips for the future. I would definitely call them again.

Paula Nichols
21:37 27 Sep 22
Had a spring break on the Garage Door. Found sticker on the door reached out to Thomas and they were at my house within an hour replaced the part and out the door. Excellent speed and work. I would definitely recommend 5 stars all the way.Jeff

Excellent service and very professional. Thomas did a great job installing my springs and cables. Went out of his way to fix my sensors as well. Thank you so much for a job well done.

Jeena Varughese
17:46 19 Sep 22
Tom was very helpful and knowledgeable and did an excellent job, will recommend to anyone needing garage services.

Susie Rampersad
20:36 30 Aug 22
The technician Thomas was very experienced and knowledgeable about his job. He also made to comfortable to use Copper Top Garage door company for all mt friends and family.

Marlo Coleman
14:47 06 Aug 22
Excellent service and excellent customer service. We had garage door opener and weather stripping installed and would recommend them for any garage door service needs.

David Wolfe
13:28 16 Jul 22
Quick and Excellent Service. Very Friendly, Honest and Knowledgeable. Definitely recommended

Raymond Negron
17:00 11 Jul 22
Tom was very helpful in explaining everything to me on the issue with my garage door and spend some time explaining the workings and all. I would highly recommend Tom and this company. He even came out on a Sunday during his day off to fix my garage door.

Knowledgeable, Professional, Fast and Reliable! My garage door spring broke after 2 years, I need a garage door repair company near me and I needed one asap. Our garage door is our main point of ingress and egress multiple times a day. We called on a Saturday morning after getting a ridiculous price from another company. Thomas answered the phone, Friendly, accommodating and luckily he was already in our area, a few hours later our garage door was repaired with new springs, bearings and bearing plates. Thomas had a Reasonable price for professional garage door repair and great service. They had the parts on the truck, he went over my options and the whole process took maybe an hour. We ended up getting a higher grade and heavier spring because we use the door multiple times a day. The garage door repair left our garage door perfectly balance and is much quieter opening and closing. Highly recommend Copper Top and Thomas.We found a garage door repair company for life.

We recently had the spring break on our garage door. I called Copper Top & they were on site & quickly & professionally repaired the door. I had access within 2 hours. I would definitely recommend.

I did my search via google to find a trusted and well-known company to call and have my garage fixed because one of the springs broke.I'm not a person that usually do stars rating and all that, but I see why this company gets all the 5 stars reviews.as compared to other companies.Thomas was super professional. He's also super nice and he tells you exactly what needs to be fixed and he doesn't overcharged like others. Overall, Thomas was super quick and he got everything done in less than 30 minutes.If anyone lives in the Riverview and nearby areas, give this company a call if you run into garage problems. I highly recommend.

Matt Hoang
20:29 02 Jun 22
I had a great experience with copper top!!! I highly recommend if you're having garage door problems to give them a call great price and great service

Antwaun Austin
19:10 02 Jun 22
Couldn't have asked for a better experience! I did my due diligence and shopped around. Not only did I find a great deal but the installation was a breeze and Thomas was a rock star. Look no further and book your appointment immediately.

Christopher Sieber
18:23 01 Jun 22
Fast, prompt, courteous, and efficient. Great experience, I highly recommend!!

Elli Merritt
15:45 24 May 22
I had a garage door that the wiring was a little loose and wouldn't work properly. They responded quickly fixed the problem. Then looked over the system for any potential problems. I will definitely call them again.

Charlene Fannell
16:14 18 May 22
Top of the industry, from the initial contact with Thomas to the finished installation it was the most professional experience I had in a long time. Thomas knows the business well, he did an outstanding job explaining every step of f the job, he never tried to upsell any product.Will definitely recommend to anyone looking to get garage door work done.Thomas thank you for your military service.

Pedro Soto
11:29 18 May 22
Excellent service, very professional and friendly! Highly recommend

Karen Tuttle
18:08 13 May 22
Outstanding service. Prompt response and smooth repair. Only one I will use from now on.

Carl Samuelson
19:06 11 May 22
Our garage door gave us issues that I couldn't fix on a late Saturday afternoon. Our timing was good and Thomas was able to respond within 30 minutes when no one else was able to. He was courteous, professional, and had the door repaired in less than 30 minutes. They will be the first company I call if needed again.

Thomas explained everything and gave me a couple of options.

Vairin Tolley
19:38 08 Apr 22
We had a major malfunction with our garage door and our vehicle was stuck inside. Called Copper Top and Thomas was able to come out within a couple hours and fix our garage quickly. He was very knowledgeable, explained what happened, what needed to be done, and talked us through options. It might sound crazy, but he literally saved the day. I strongly recommend calling Thomas / Copper Top with ANY garage needs. Top notch.

Garin Hamburger
12:51 08 Apr 22
Thomas was our technician and was outstanding with communication. Service was done quickly and we are very happy to have the garage door accessible again.Thank you

Ron Miller
21:49 31 Mar 22
Amazing service! Copper Top Garage Doors saved me when one of my garage door springs broke and my garage door wouldn't open. They came out quickly and fixed the issue in one visit, and recommended things I could do to keep my garage door running smoothly in the future.

Amy Holmes
18:21 14 Mar 22
I called the same day and Thomas came out the same day, excellent service! We will definitely use them again.

Sherie Mack
20:09 08 Mar 22
Awesome Technician. Explained everything. Got the repair done quickly and my garage door working. Thank you for helping

Jennifer Hughes
16:30 18 Feb 22

Stella Rosen
23:35 07 Feb 22
Called over the Christmas weekend because of a broken spring. Had to leave a message but Tom got back to me first thing Monday morning. He was there in two hours and professionally diagnosed the issue and recommended the repairs. Prices were reasonable, and the repairs came out great! The garage door was back up and moving in less than an hour.

Jon Harris
17:58 27 Dec 21

Doug Longfellow
19:27 13 Dec 21
Thomas was exceptional. Called last night when Garage door broke. Car was locked in. Thomas came out first thing and was quick courteous and professional explaining details along the way. Took his time to explain programs and even programmed my truck. Very courteous and made me so comfortable and was trusting as well. Don't get this kind of treatment often. I'll definitely be referring and Happy Holidays and God Bless🥰🤗🤗

shawn danson
18:30 10 Dec 21
After contacting Copper Top Garage Doors they came out quickly. He arrived on time, was professional, and not only fixed our issue but did maintenance on other parts to ensure there won't be any other issues.

Aveary Elbert
22:25 18 Oct 21
Tom saved the day. We had company coming and could not open the double door. Even disconnecting the opener the door was too heavy to lift. Other firms would take weeks to help. He was here in 24 hours and replaced the springs (one was broken) as well as rod bearings. The door works like new. He gave DIY tips on keeping it that way. Friendly, honest and efficient. He is on my speed dial.

George Brann
14:56 31 Aug 21
Thomas was a pleasure to work with. Responsive, precise and professional. I will definitely recommend Copper Top.

Jay Rodgers
00:05 27 Aug 21
Great job and great service! Was in and out in 30 minutes. He even brought to my attention other aspects of my garage door that was starting to wear down. I will definitely be using this service in the future.

THomas was fantastic!! Timely and professional repair at a better price than other quotes I received. Will definitely use again and highly recommend.

Copper Top was on time and got the job down within the hour. The price was right! Highly recommend

Bare Knuckle Company
18:06 09 Aug 21
Thomas was excellent. The garage service was prompt, reasonable and he explained every detail of the repair. I will definitelly recommend them. Thanks Copper Top Garage!!

Edwin Guasp
22:32 13 Jul 21
These guys were excellent. Same day service when another big name company had no availability for several days and were not willing to give me an estimate...Thomas was friendly, helpful, and efficient. He gave me some pointers for maintenance and changing out rollers.Pricing was also fair and I will definitely be using them for all garage door issues in the future.

Sean McLawhorn
20:45 07 Jul 21
Garage door spring broke this morning. When I got home from work I called. Lucky for me he was in the area. About 1 hour later both springs were changed, operational check and lube completed. Fast, competent and courteous.

Manny Perdomo
23:10 01 Jun 21
Great job and great service.

Craig Booher
00:15 27 May 21
Thomas was great! I pretty much knew the cost of the work that needed to be done over the phone. And he was glad to find the motor that I was looking for, and called me back with the info. All work went smooth and he really knew what he was doing.I was up to speed on all the features on this motor, Thomas was very informative. Also I might add, he was on time within the appointment specified time. Also the LiftMaster wled is super quiet I know I'm going to be very happy.

Herman Davidson
23:02 25 May 21
Thomas was very helpful in getting a panel replaced in my garage door. Very professional and reasonably priced. Will use again.

I called them and Tom was able to do a same day appointment! Tom was amazing he quickly fixed my garage and he had great customer service and great price!!! If you nice your garage repaired in Tampa call them!!!

Thomas was professional and explained the work step by step. He showed how and where wear items were impacting the garage door and immediately presented pricing to address the issues. Fair, honest and fast. I highly recommend them.

Aaron DeSha
21:01 30 Apr 21
Awesome response time punctual awesome work 10 thumbs up!!!!!!

hector Hernandez
22:13 29 Apr 21
Awesome company for installation or repair of your garage door. My garage door spring broke on Friday night, I called Thomas on Saturday morning and within a few hours he was at my house and my garage door was repaired. I highly recommend Cooper Top Garage doors.

Michael Lamiano
18:09 04 Apr 21
Was here on time. Very Polite & professional. Promised to come if we ever have any issue. Definitely will recommend & call them in future.

Excellant service! Fair pricing and fast on repairs. Garage go to guy for sure!

Jeff Schaefer
22:19 15 Mar 21
I have recently bought this home and inspectors did not catch this issue on the garage door. The garage door that was not framed correctly, it was not squared, out of alignment whatever you want to call it. The previous garage door did not fit correctly (sealed). One side was to low and the other high, two panels started to crease and tear. Other companies refused to due the work on fixing the problem. So I found this guy and fixed it with no problem at all. Now I have a garage door that is squared and level and does not bind. And his rates we very reasonable for what he had to do. I will use him again and for future problems if any arise.

Great service and great explanation/guidance.

Great job. Fast and professionally done.

John Sperandii
21:40 03 Mar 21
Quick service, very professional, reasonably priced repair. Will use them in the future!

Alan Adair
22:01 24 Feb 21
Our garage door spring broke; we had used Thomas 4 years ago and he was very prompt, arrived when promised, did the work quickly & for a fair price. So of course we called again - exact same results ! Prompt, knowledgeable, friendly. He's definitely our go to guy for any garage repair, recommend to everyone !

Dixie Bennett
15:14 10 Feb 21
They answer the phone, show up when promised and quickly make the repair. Thx!

Jan Washington
21:28 08 Jan 21
Thomas helped me twice in repairing two different garage doors. He was prompt and was correct in his analysis toward what to replace. The price was very reasonable. I would recommend him.

Zhongyu Mou
23:04 23 Dec 20
Copper Top Garage Doors did an amazing job replacing our belt that broke. Thomas was super helpful and easy to work with and got the job done quickly and efficiently! Would def use them again with in a heartbeat, no question! Thank you so much!

Mike Carlton
00:44 05 Dec 20
Fast, friendly and honest service. Thomas is very knowledgeable and did a super job on my garage door. I would definitely use this company again!

Bobbie Dunn
01:03 04 Dec 20
Great people, great work. Nothing more I can say except hire them when your having issues!!!!!

Dominick Abbatiello, Jr
11:58 25 Nov 20
Tom did a great installation, explained all the features... Definitely a 5 star experience!

Jeffrey Giarrizzo
23:03 18 Nov 20
Tom came and installed two new garage door opener's for me. He went above and beyond as far as installing/clean up and walking me through all of the features of these new units! It's so refreshing to have a company that takes pride in what they do! ABSOLUTELY FANTASTIC BUYING EXPERIENCE! I'll be referring them 100%

Prompt professional also very reasonable price! Great service. Thank you.

Mike Wayne
14:53 29 Oct 20
Two of the three companies I called for quotes responded and came out within just a couple hours. Tom's quote came in a little less, and had all the equipment to get it done right now. And did it. Pleased with the promptness, efficiency, and workmanship.

Terry Sonnenburg
15:45 03 Oct 20
Highly Recommend! Great guys that know what they are doing. Called Monday and they showed up 2 hrs later. Glad i went with a local company

I definitely recommend Tom and Copper Top Garage. Tom came out to fix a broken spring on my garage door along with bearings that were rusted out. He was professional and explained everything that needed to be fixed. Even though my doors are older, he didn't try to up sell me or talk me into fixing items that didn't need to be replaced, which I appreciated. I thought his pricing was good and I am glad to support a small business owner.

Julie Roberts
00:45 05 Aug 20
Great service! The guy was on time and cleaned up after he was done. I would highly recommend Copper Top Garage Doors

Bill Clinton
17:06 28 Jul 20
These guys are incredible! They showed up on time with a call ahead reminder. We just moved to the area and I got 3 quotes and they were $400-600.00 less then the big corporate companies! They do not try to up-sell you on something you don't need. Once finished with the job, Thomas took about 10 minutes and walked thru everything from the motor controls, to the keypad, to the wall pad, and the emergency pull handle. Incredible.Support LOCAL small business guys! They are what keeps this economy going.

Sean Foster
00:53 21 Jul 20
Tom was very professional and answered all my questions

Highly recommend - excellent service!

Chrissa Bolin
21:10 07 Apr 20
Top quality service. Found my issue as soon as he walked in. Fixed it in the spot for a reasonable price and very friendly. Absolutely recommend

Aqua Apprentice
23:42 20 Feb 20
Thomas worked installation around my schedule,gave me a terrific deal,and explained everything very patiently!Copper Top is willing to reach out every day of the week. I am grateful to and highly recommend them!Cindy S.

Cindy Sampson
23:10 27 Jan 20
Thomas was amazing! He came out late to fix my garage door and while here helped to reprogram my devices. The next day when the door stopped working again, he came back out after he was done with his day at no additional charge. At that time, he advised me to call Chamberlain and get all new parts if it broke again... even coaching me on what to say since I don't speak garage door. It did, in fact, break again so when the parts came in, I called Thomas who came out the next day to fix it. Had to have my belt, pulley, and the mother board replaced and he charged me fairly to repair them. While he was here, he helped to reprogram my many devices, greased the door so it wouldn't be so loud, and helped get my Smart App up and running. Thomas is a great guy with great customer service, and I highly recommend him!! (I was not compensated for this review)

Ange' Parsons
10:41 31 Dec 19
I manage many homes in the FishHawk area and my preferred vendor wasn't available this past Saturday morning. I did a quick Google search, found Copper Top and spoke to Thomas, and had my tenant's car out of the garage within a couple hours. Thomas communicated thoroughly and resolve the issue (broken springs). He's now on my preferred vendor list and I'll continue to use him as needed. Thank you, Thomas!

Daniel Rothrock
17:03 25 Nov 19
If you need a straight answer with your garage door issues, this company is as straight as it gets. They do not try selling you more than you need, and only shoot to provide the best customer service. Tom assisted me with my garage needs and could not be happier with my experience. I will be using them for future repairs and installs. 10/10

Christiaani Valiente
00:32 25 Nov 19
We had a Garage Door belt that was worn. I looked up several companies to ask about their repair services. I did not go with the one with the lowest quote. I asked Tom of Copper Top Garage Doors to come in. My reasoning is that he explained the how they take an approach to service the Garage door for better longterm outcomes. They do not just replacing the worn belt but also replace other related parts and inspect the system. Tom communicated and kept me updated on his arrival time. I accepted a later time and did not about the possibility that he might feel rushed to finish and get home. In fact Tom made what seemed to me an extra effort to service parts of our Garage Door system that were not part of the Belt system. I would highly recommend his services. Tom performed this service over a week ago and I purposely waited to post my observations as I believe it's best to see how the service manages over a little time. The Garage Door runs smoother than it has since the first few years we've had it.

Orben Torres
16:13 15 Nov 19
Copper Top recently installed my garage door opener on one of my flip properties. They were very professional, on time, and even fixed a issue I had with my garage for free. This is the second garage door opener they have installed for me and they have been great both times. I would recommend them if you need a garage door opener installed.

Jerry Clerveaux
23:59 10 Nov 19
Highly recommend. Showed up on time completed job in timely manner .Very satisfied

Kirk Milliren
22:33 09 Nov 19
New Garage Doors Make Your Home Safer and Boost Curb Appeal
3 Tips to Help You Avoid Costly Repairs in the Future
Similar Services We Offer: