Regular maintenance is essential to ensure your garage door continues to work.
A garage door tune-up is an essential part of maintenance that ensures your garage doors work well, are safe, and last as long as possible. At Copper Top Garage Doors, this vital service is one of many we offer in the Apollo Beach, Florida area. We provide a thorough inspection and adjusting process that can make a big difference in how well your system works, helping eliminate problems and reducing repair costs. Continue reading to learn some of the things your tune-up might entail.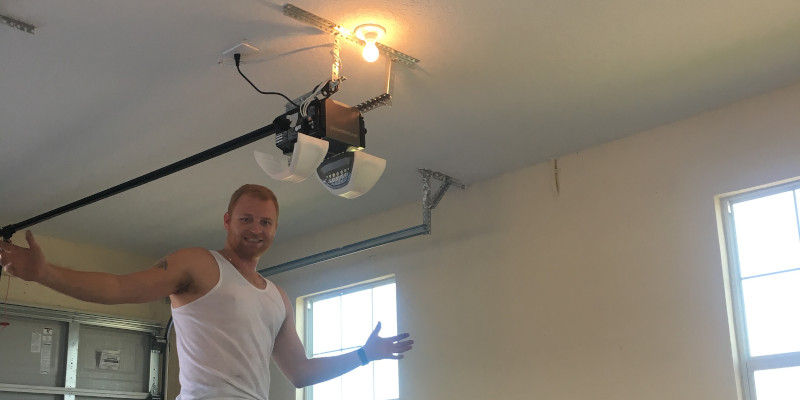 During a garage door tune-up, we check your rollers and tracks to make sure they're aligned correctly and running smoothly. If needed, we can provide lubrication to reduce any noise or friction. We also check the springs to ensure they're free from signs of wear and tear.
In addition, your garage door tune-up will include an inspection of the wiring. Any fraying or broken wiring will be fixed right away so the door continues to work as it should. As needed, hinges and bolts are also tightened or changed since any loose parts can cause imbalance and make your door less effective.
The garage door opener's motor, gears, and safety features are also checked to ensure they work correctly. Our team can make on-site adjustments so that your door works as it should. Also, we review the sensor and safety mechanisms, as their proper functioning is essential to prevent accidents and injuries.
By finding and fixing minor problems early, a garage door tune-up keeps them from worsening, extending the door's life. If you're curious about your garage door, contact our team to have it assessed today.
---
At Copper Top Garage Doors, we offer garage door tune-up services in Riverview, Tampa Bay, Sun City Center, Lithia, Brandon, Plant City, Wimauma, Carrollwood, Northdale, Town 'n' Country, Seffner, Fish Hawk, Tampa, Apollo Beach, Lakewood Ranch, and Valrico, Florida.