There really isn't a right or wrong answer when it comes to selecting new garage doors for your home. The best choice will depend largely on the goals you have for your home. The important part to getting the results you want is to properly determine what you want to accomplish, be that adding value to your home, increasing security, adding energy efficiency, and/or improving aesthetics.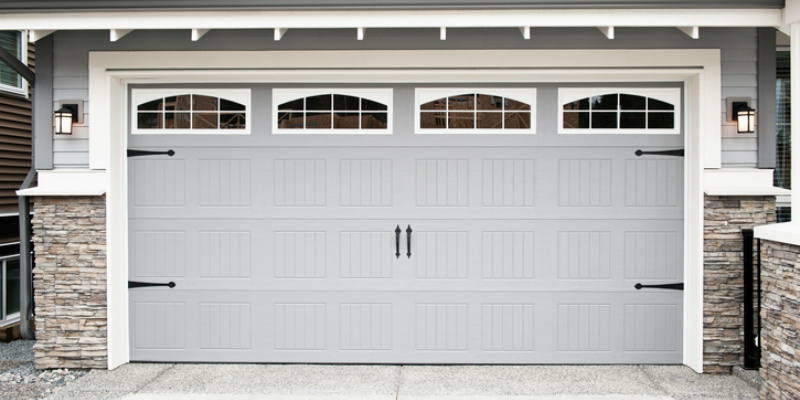 Aesthetics and home value go hand in hand. How your home looks, especially its curb appeal, can go a long way to increasing its market value. A popular trend is carriage house new garage doors, especially those that look like natural wood. Of course, hitting the other goals which follow can also increase value.
Energy efficiency can be given a helpful hand with insulated new garage doors. This type of door also reduces noise, which can be helpful on busy streets. Many people feel that insulated garage doors look more attractive as well and there is no denying that they can be more durable. Added insulation can also help the value of your home.
A good solid door of any type is a good choice when you are concerned with security. Add to that a high-tech garage door opener with rolling-code technology and you'll successfully secure the largest access point of your home. Top security also benefits value and could also give you a discount on your homeowners' insurance.
The final decision to make is whether you want your new garage doors to have windows or not. Windows offer added light in your garage during the day, but can also cause more heat in the garage, which may or may not be desired. A solid door provides more privacy.
If you need additional advice or information that will aid you in choosing new garage doors for your home in Riverview, Florida, turn to us at Copper Top Garage Doors. We have a wide selection to choose from, including traditional, wood grain, insulated, and carriage house doors. All work is done by our team – no subcontractors – to ensure you get the results you expect.